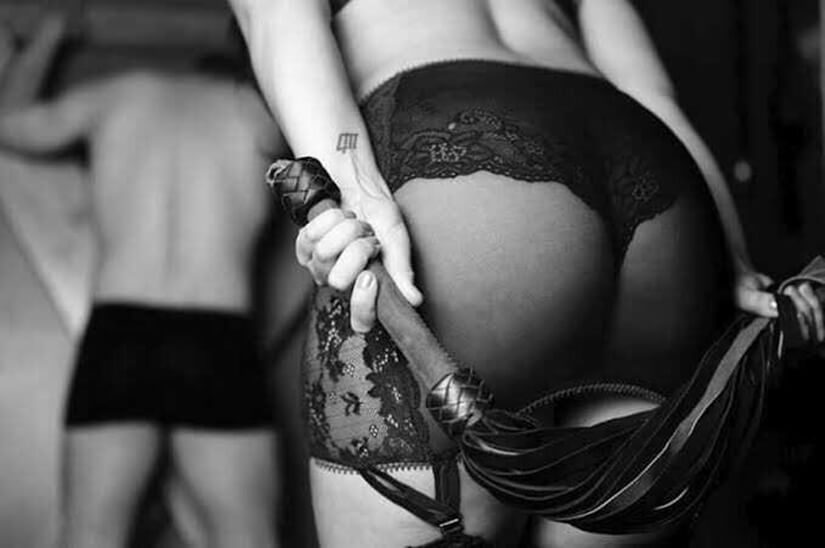 Through this practice you can further explore sexuality and be able to unleash your deepest fantasies. The best thing you can do is try it with a professional escort on the subject.
Although sometimes without taking into account it is practiced with the occasional slap on the ass or some gesture of domination or submission that is had in the sexual act.
With a professional escort in sado BDSM you can enjoy without any self-consciousness, since they are experts in giving maximum satisfaction in this BDSM experience.
Two very specific types of Sado BDSM
Dominant Sado : In this practice the escort takes on the role of Mistress and will offer you pleasure through pain, it will be the dominant and you in the role of submissive, you will obey all the fantasies to which you want to submit your mistress
Sado Submissive : The heel has the role of submissive, it will be your sexual slave and will receive the orders of all the sexual requests that you want to fulfill through her. She will receive pleasure through the pain that you provide from her and she must obey you at all times. She has a passive position and absolute submission within the sexual act.
BDSM sado in Ana Ferrara
It is very important that when the services for sado BDSM are contracted, everything is very clear in advance and agreed. You must be very specific and mark the limits of each one, taking into account what you want to test and how far you plan to go.
In addition, what elements do you want to implement, such as; whip, leather wardrobe, piercings, etc.
---
Escorts that perform sado BDSM service