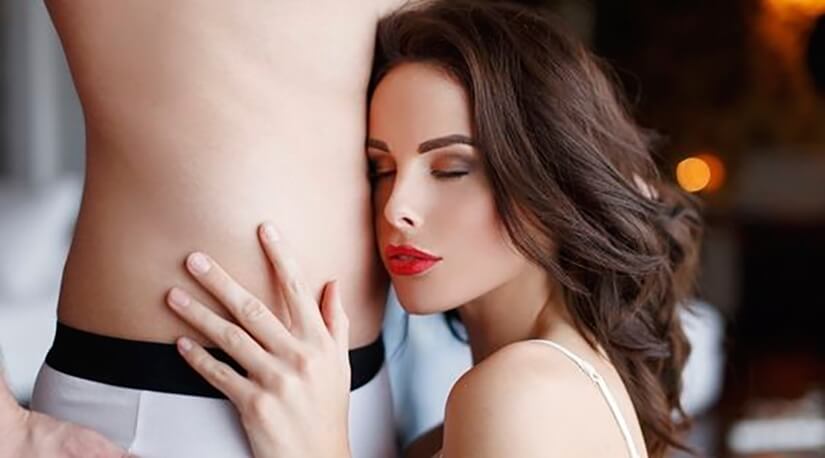 The full French consists of an oral sex practice that goes beyond fellatio, since in this the man ejaculates inside the mouth or on the escort's face. It is a practice that excites men too much, but not all women are willing to do it.
For this we have escorts who master this service and are willing to receive your fluids in their mouth. After making you feel the unique and unforgettable sensations through his lips and tongue, stimulating your genitals in the best way you can imagine.
This practice is one of the favorites of many women who love to play with their mouths, feel your palpitations and then drink your ejaculation for them is a delicious sensation, after brushing their tongue and lips until you reach orgasm. For them it is a sensation that delights them, in addition to enjoying and savoring this fluid to the fullest.
Difference from full French with white kiss
On some occasions, full French tends to be confused with the white kiss, but they are two different practices, although with something in common.
The first: is to ejaculate in the mouth of the escort who is stimulating you with her tongue and lips through oral sex.
The second: is basically the same but with the difference that immediately after ejaculation in the mouth, the woman kisses the man on the mouth and they exchange fluids, therefore the white kiss is done after the full French.
Full French at Ana Ferrara
If you want the service of one of our escorts for this practice, you must contact us and specify what type of practice you require. In this way, one of our escorts will be with you for as long as you require, giving you a lot of pleasure and an unforgettable experience.
---
Escorts that perform the full French service